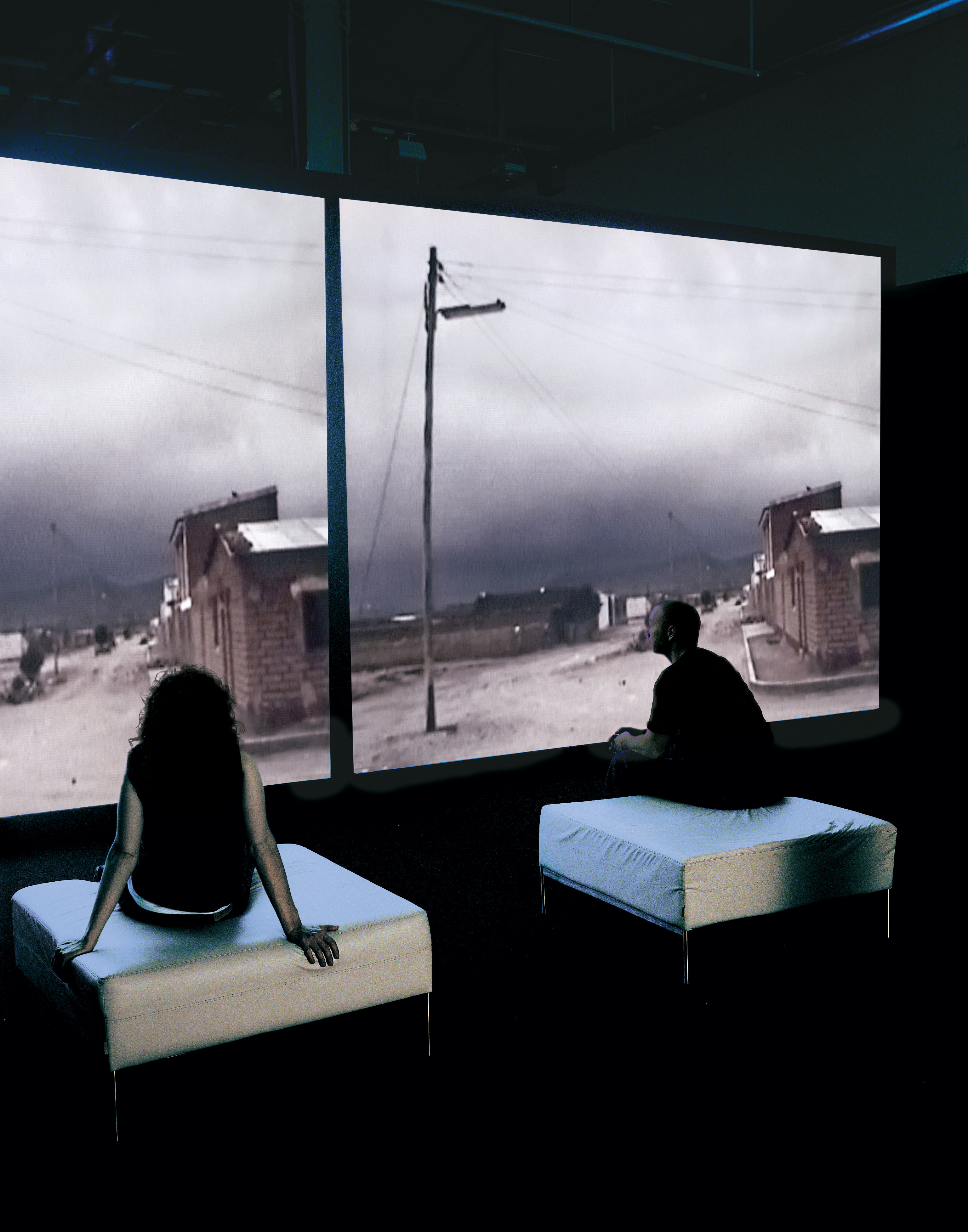 Uyuni (installation), 2006
Video installation
Two synchronized projections of 250cm minimum base. Amplified sound. Benches or armchairs in front of the two screens.
Variable measures

This video installation has been exhibited at the Espacio Fundación Telefónica (Buenos Aires, Argentina) and at the Centro Atlántico de Arte Contemporáneo (Las Palmas, Spain).